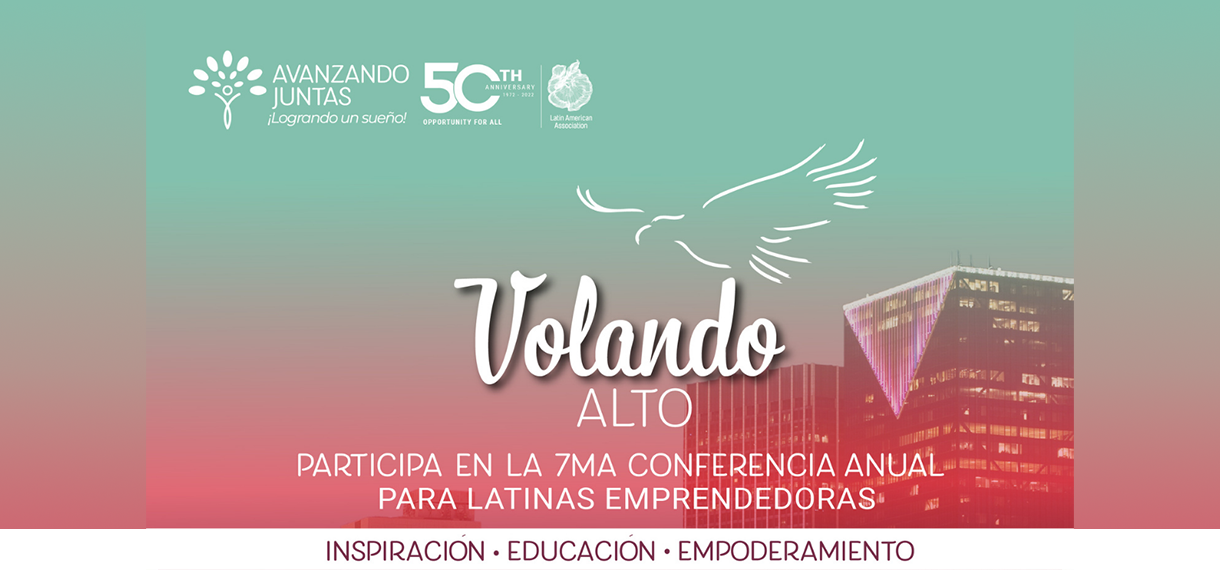 7th Annual Latina Empowerment Conference
The Latin American Association
7th Annual Latina Empowerment Conference
The Latin American Association
Event Info
The annual Conference for Latina Entrepreneurs brings together Latina women from Metro Atlanta and the surrounding areas to be part of an unparalleled personalized experience designed to educate, inspire and empower women to become catalysts in their own lives and communities.

The LAA created the 7th Annual Conference for Latina Entrepreneurs to honor all women who, with the power of renewal, persistence, and perseverance, decide to FLY HIGH to achieve their dreams. It is designed for women like you, who fly high, renew themselves, and achieve their dreams! This great event brings together Latina leaders, speakers, and women who, like you, seek the resources, knowledge, and information they need to continue advancing personally and economically in the United States.
Parking for this event will be the $5 event rate. Subject to change.