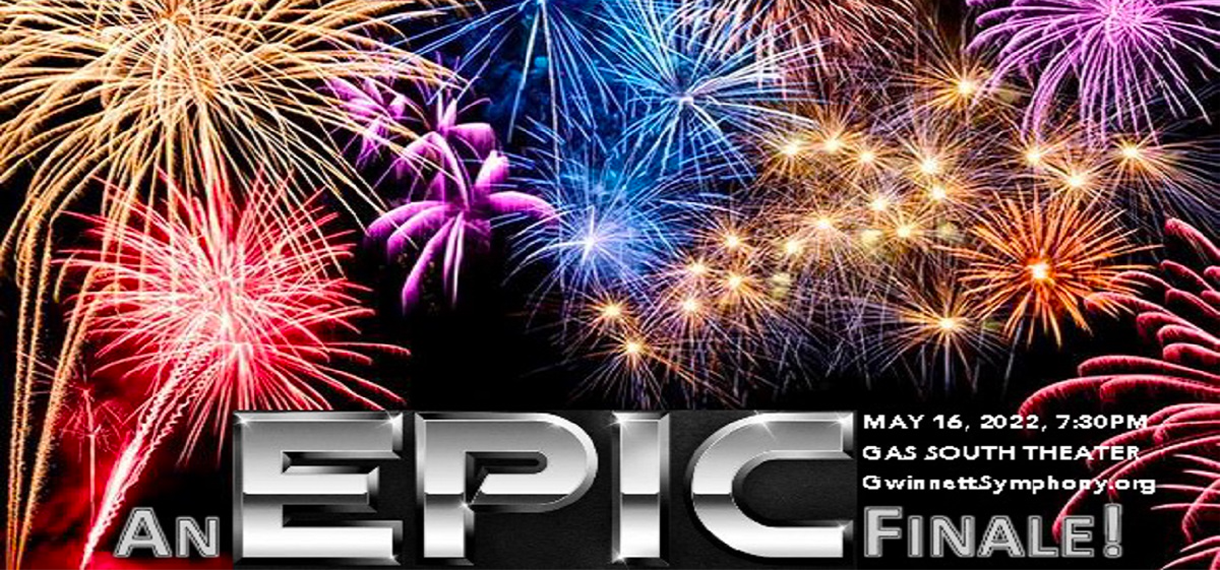 An EPIC Finale!
Presented by Gwinnett Symphony
An EPIC Finale!
Presented by Gwinnett Symphony
Event Info
Holy Toledo!! Did we say EPIC?? This EPIC Finale to our 21/22 season (conductors Gregory Pritchard, Robert Trocina, & Rick Smith) is sure to bring down the house with a wide mix of modern and classical hits such as; C. Orff's "O Fortuna" from Carmina Burana, Saint-Saens' Symphony No. 3 "Organ Symphony", Rimsky-Korsakov's finale from "Scheherazade", and, of course, Toto's "Africa"! Need we say more!? For a complete program, visit: http://www.gwinnettsymphony.org/concerts/next_concert/?trumbaEmbed=view%3Devent%26eventid%3D154340631 This is a family friendly concert sure to keep the the whole family on the edge of their seats!
Purchase parking here.
The option to purchase pre-paid parking ends the day prior to the event. On-site paid parking is available by credit card upon arrival.
Additional Ticket Information
Ages 2 and older require a ticket. No Refunds. No Exchanges. Pricing, line up, and production setup may change without notice. Ticket purchases exceeding the posted ticket limit, either within a single order or across multiple orders, may be subject to order(s) being voided without notice.