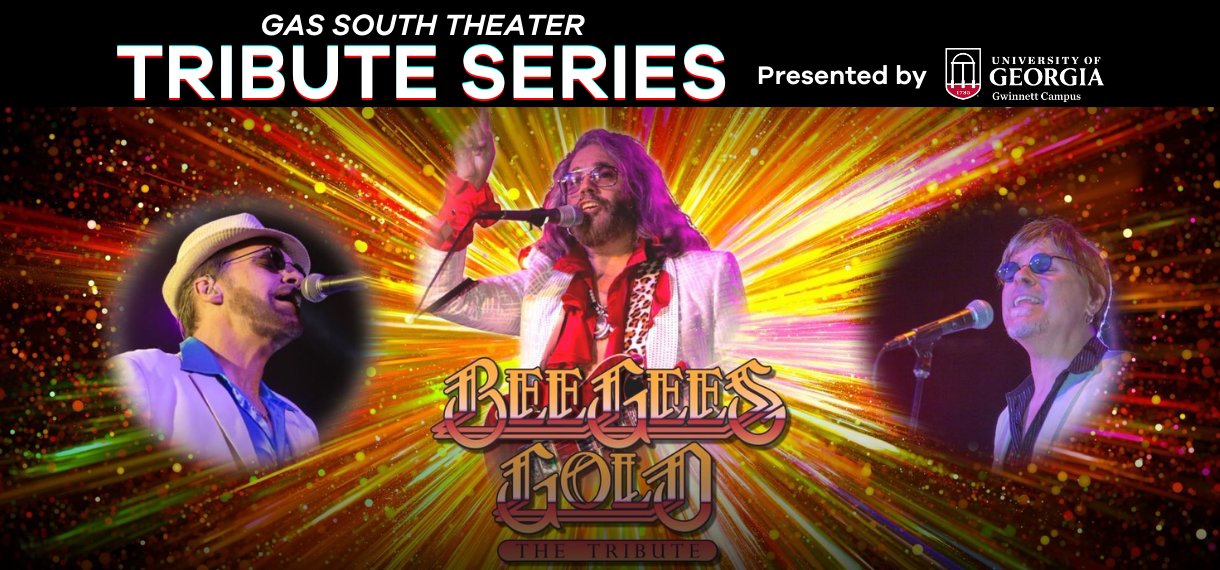 Bee Gees Gold: Tribute To The Bee Gees
Gas South Theater Tribute Series
Bee Gees Gold: Tribute To The Bee Gees
Gas South Theater Tribute Series
Event Info
John Acosta as Barry Gibb has performed in Bee Gees Tributes all over the world for over 14 years now. His portrayal of lead singer Barry Gibb is with a zest for detail, like no other. John's line up from the look to the falsettos will bring about a sensation of blurting out "wow I just heard and seen The Bee Gees"!
The Bee Gees Gold tribute is the ultimate salute, and experience of seeing the Bee Gees in their prime, LIVE ONCE AGAIN!
Backed by a live band, Bee Gees Gold recreates the look and sound of the Bee Gees from the 60's to the late 70's, with their unique falsettos that made them legends.Performing such early hit's as Massachusetts, I started a Joke, to the later Disco classics, Stayin' Alive, You should be dancing and Andy Gibb hits, etc
Eric Sean as Robin Gibb has been singing professionally since the age of 17 and has performed on stages with Sheena Easton Michael Grimm, Dian Diaz all over the world.
Pete Sprague as Maurice Gibb is a native of Washington, DC. who started piano lessons at the age of 7 self-taught until enrolling at the University of Miami where he eventually earned a Bachelor of Musi. Peter has performed on stages throughout the country and the world. He operates Firehole Productions, a soundstage/production facility in Las Vegas.
Your table includes:
Private VIP Table
Swag Bag
Purchase parking for this events here:
The option to purchase pre-paid parking ends at the start of the event. On-site paid parking is available by credit card upon arrival.
We are a cashless venue and all venue purchases must be made with a credit or debit card. No cash payments will be accepted. Get your items faster, safer and carry less by going cashless with us!