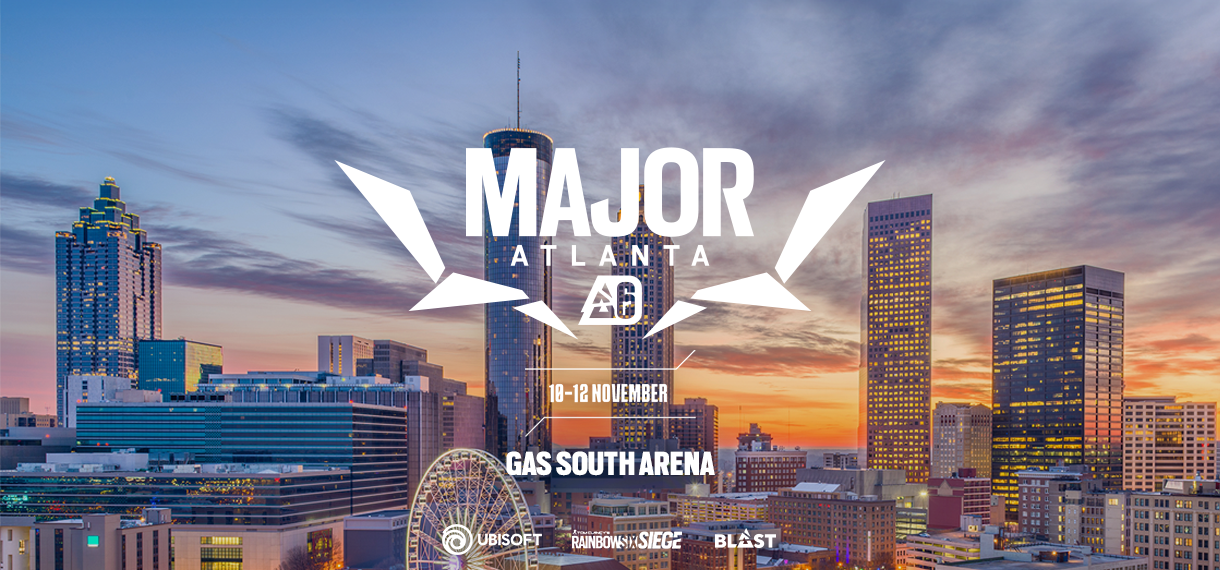 BLAST R6 Major Atlanta
BLAST R6 Major Atlanta
Event Info
The BLAST R6 Major is one of the biggest international esports competitions in Rainbow Six Siege. The Atlanta Major isthe second and last Major of Season 2023, where 24 of the world's best Rainbow Six Siege teams will meet to compete for the trophy along with the lion's share of a $750,000 prize pool.
Important Event Information:
Line-up for this event will not be allowed before 10 AM on Friday and 11 AM on Saturday & Sunday.
Re-entry for this event will be allowed.
Parking passes are single-use. If you leave the property, you will be charged to re-park.
Gas South Arena has a CLEAR BAGS ONLY policy.
Weapons, fake or otherwise, are prohibited.
Helmets are prohibited.
Face coverings such as gas masks, shields, goggles, and costume masks are prohibited.
Those wearing military-grade vests or accessories will be subject to an extensive search.
CLICK HERE for a complete list of prohibited items.
Gas South District management reserves the right to deny entry if policies are not being followed.
We have instituted a clear bag policy to provide the most effective, contactless screening possible.
We are a cashless venue and all venue purchases must be made with a credit or debit card. No cash payments will be accepted. Get your items faster, safer and carry less by going cashless with us!
Gold Category and Three Day Pass
The Three Day pass includes a tickets to all 3 competition days in the category of your choice.
Gold Category will include exclusive merchandise.
Additional Ticket Information
Ages 2 and older require a ticket. No Refunds. No Exchanges. Pricing, line up, and production setup may change without notice. Ticket purchases exceeding the posted ticket limit, either within a single order or across multiple orders, may be subject to order(s) being voided without notice.
Las edades de 2 años o más requieren un boleto. Sin reembolsos. Sin intercambios. Los precios, la alineación y la configuración de producción pueden cambiar sin previo aviso. Las compras de boletos que excedan el límite de boletos publicados, ya sea dentro de un solo pedido o en múltiples pedidos, pueden estar sujetos a que los pedidos se anulen sin previo aviso.