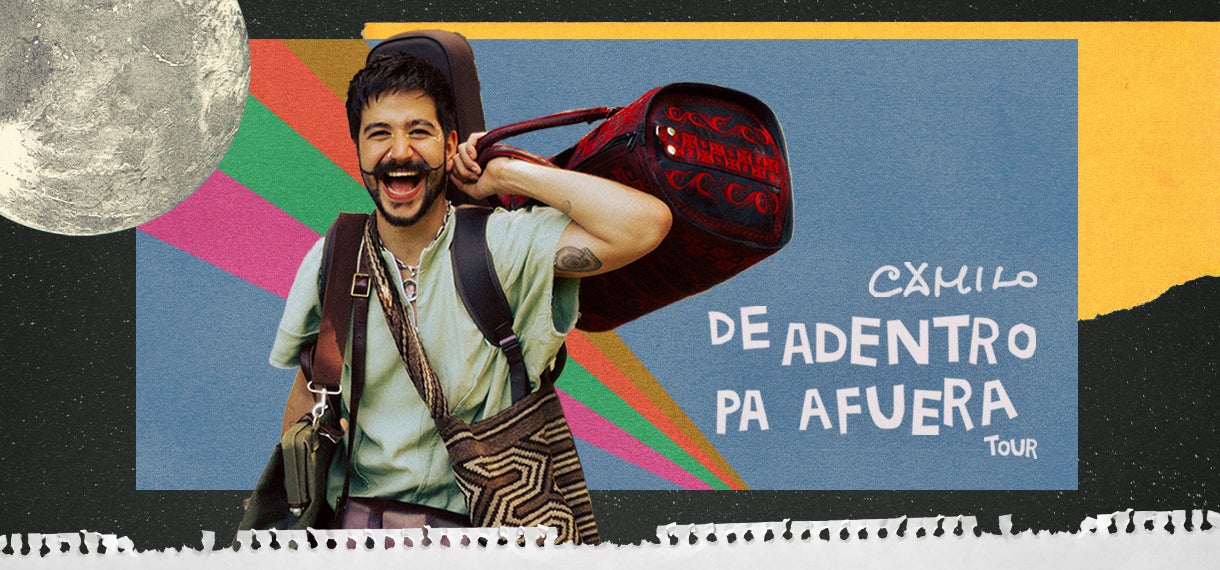 Camilo
De Adentro Pa Afuera Tour
Camilo
De Adentro Pa Afuera Tour
Parking for this event is $10 and passes can be purchased here.
The option to purchase pre-paid parking ends 4 hours prior to the event. On-site paid parking is available by credit card upon arrival.
We have instituted a clear bag policy to provide the most effective, contactless screening possible.
Wearing a mask is strongly encouraged for this show. At this time proof of vaccination or a negative test is not required for entry into this event. However, requirements are subject to change based on local or tour mandates. A Know Before You Go will be e-mailed to AXS ticket purchasers prior to the event with the most up to date information.
Additional Ticket Information
Ages 2 and older require a ticket. No Refunds . No Exchanges. Pricing, line up, and production setup may change without notice. Ticket purchases exceeding the posted ticket limit, either within a single order or across multiple orders, may be subject to order(s) being voided without notice.
Premium Aisle Seat. Choose from the best available aisle seats and enjoy the convenience of easy access to refreshments, restrooms and venue exits.