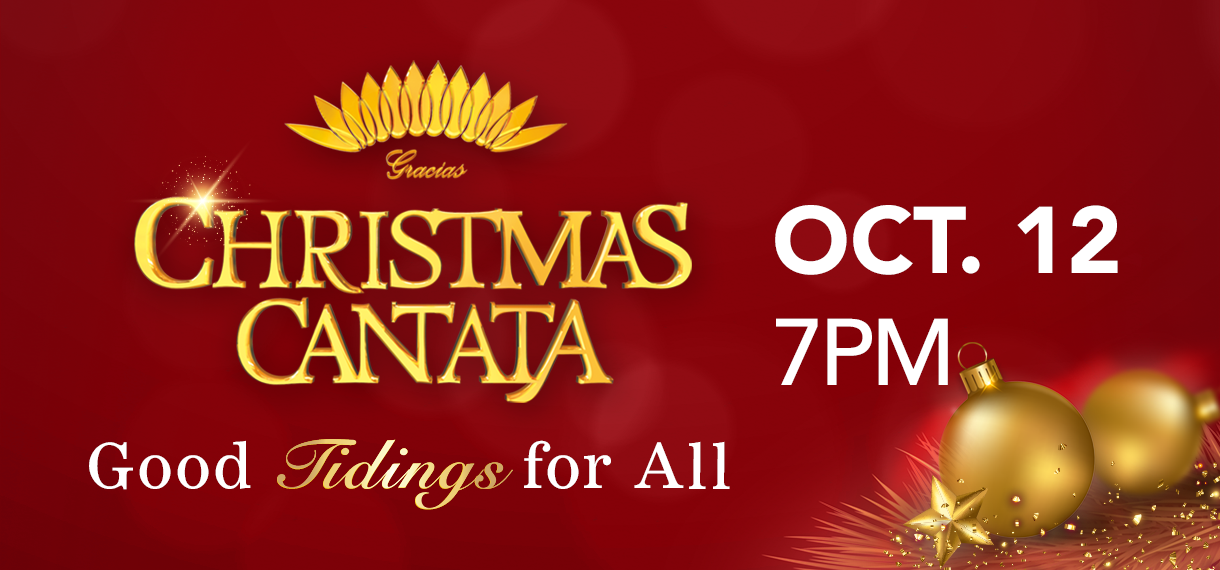 Gracias Christmas Cantata
Gracias Christmas Cantata
Event Info
Tickets are free but registration is required for this event. Please use the link below.
Gracias Christmas Cantata is a show-stopping musical event that has been performed in venues like the Sydney Opera House and Madison Square Garden, as well as many other stages around the world.
With 3 beautiful music-filled stages and 1 eternal message of hope, Gracias Christmas Cantata instills in its audiences the true meaning of Christmas, which is the birth of hope, love, and God's forgiveness in our hearts.
$10 event parking rate will apply. On-site paid parking is available by credit card ONLY upon arrival.
Additional Ticket Information
Admission to this event is free, but you must register in advance at the website below.