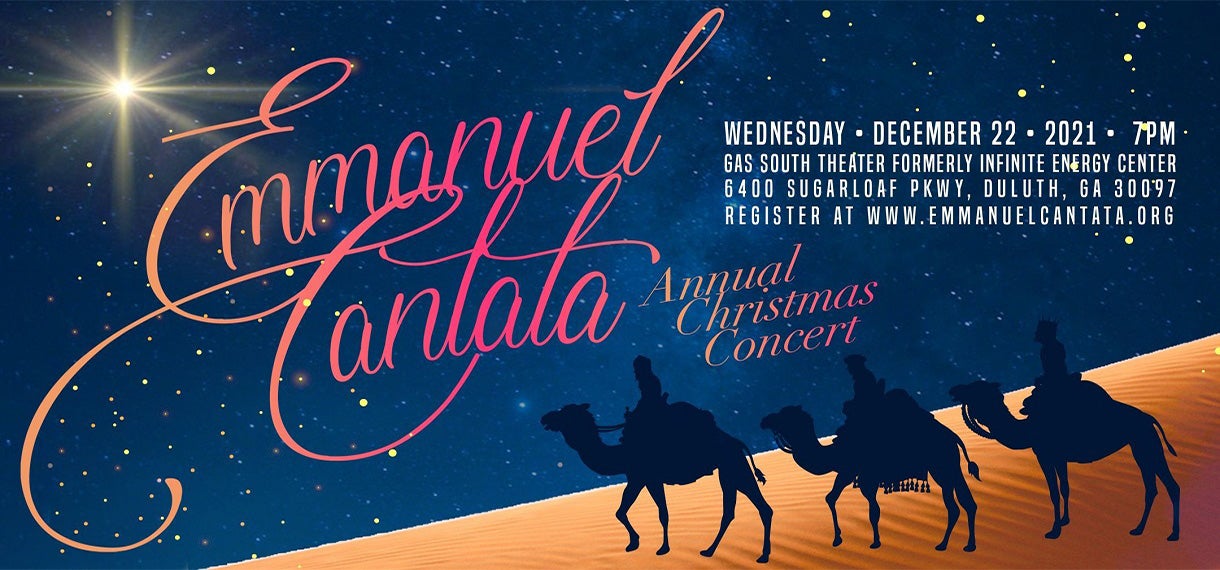 Emmanuel Cantata
Emmanuel Cantata
Event Info
The vision of this concert is to bring together individuals and choirs to commemorate and celebrate the birth of Jesus Christ through song and music in a Christmas Carol Concert. We aim to honor the birth of Christ while helping churches to unite on a musical standpoint thereby allowing for the reinstallation of hope and the true meaning of Christmas.
Join the Emmanuel Cantata Mass Choir as we celebrate Christmas through song to bring in the Christmas season! Your favorite Christmas songs will be rendered with some of the most talented musicians across the country performing at the cantata!
Tickets to this event are free. Seating is limited and registration is required. Please register at: www.emmanuelcantata.org.
Purchase parking here.
The option to purchase pre-paid parking ends the day prior to the event. On-site paid parking is available by credit card upon arrival.