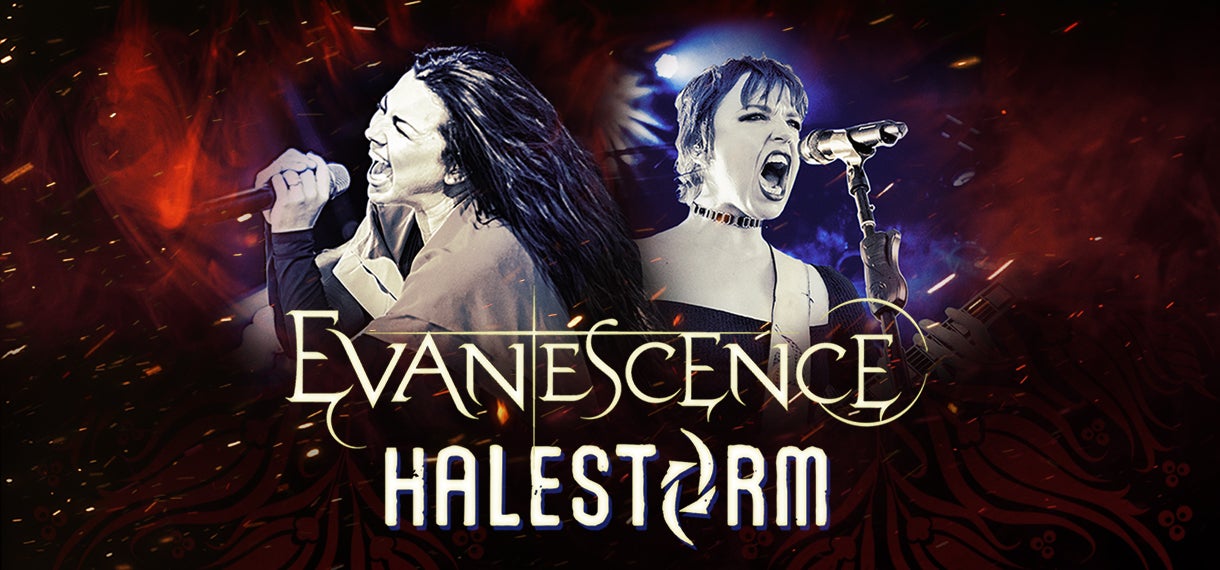 EVANESCENCE + HALESTORM presented by ROCK 100.5 MISTLETOE ROCK SHOW
with Lilith Czar
EVANESCENCE + HALESTORM presented by ROCK 100.5 MISTLETOE ROCK SHOW
with Lilith Czar
Event Info
General Admission lineup for this show begins at 3 pm.
We have instituted a clear bag policy to provide the most effective, contactless screening possible.
In attending the event you certify and attest that you and all individuals in your party attending the event will follow the below regulations:
All fans will provide proof of a negative COVID-19 test (72 hours prior to the event) before entering the venue, OR must be fully vaccinated against COVID-19 (at least two weeks after final dose) and provide proof of COVID-19 immunization with an appropriate ID matching the name on your documentation.
Unvaccinated fans under 12 years of age will be required to take a COVID-19 diagnostic test before the event (generally within 48 or 72 hours prior to the event) and provide proof of negative result prior to entering the venue.
PLEASE NOTE:
These confirmations will apply to all members of your party before they are allowed to enter the event and to any users of the tickets purchased by you.
Free COVID-19 testing in your area may be found by using this resource from the U.S. Department of Health & Human Services.
Mask wearing is encouraged. In some locations wearing a mask may also be mandated by local officials. Check the event venue website closer to your event date for the latest information on masks and any other entry requirements.
Entry requirements are subject to change.
Additional Ticket Information
Ages 2 & older require a ticket. No Refunds. No Exchanges. Pricing, line up, & production setup may change without notice. Ticket purchases exceeding the posted ticket limit, either within a single order or across multiple orders, may be subject to order(s) being voided without notice.