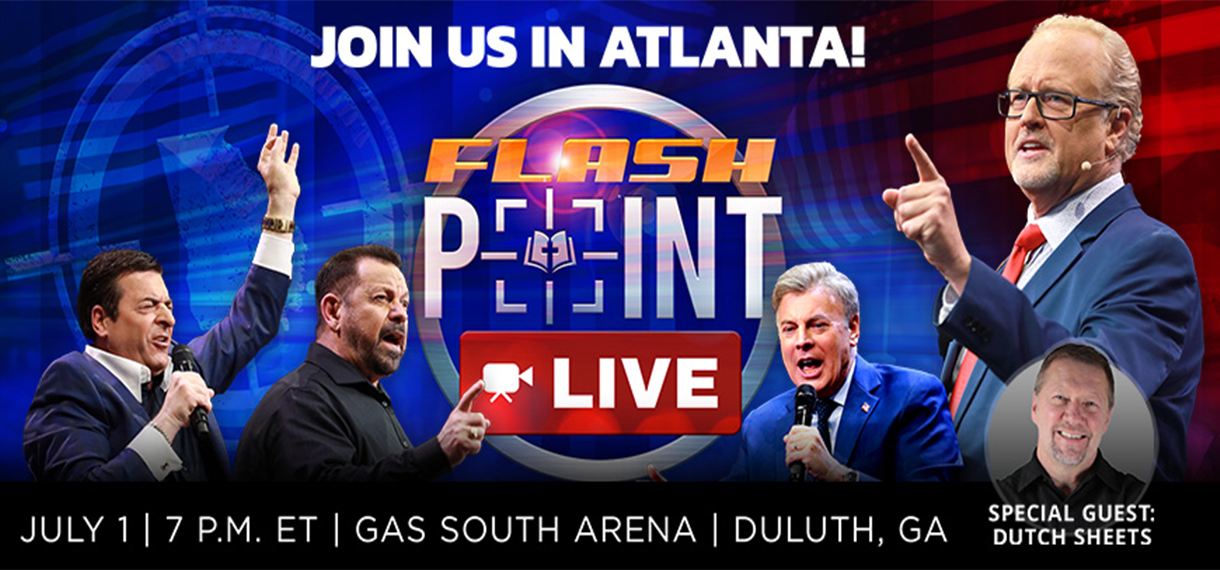 FlashPoint LIVE
w/ Gene Bailey, Lance Wallnau, Mario Murillo, and Hank Kunneman
FlashPoint LIVE
w/ Gene Bailey, Lance Wallnau, Mario Murillo, and Hank Kunneman
Event Info
Patriots and believers around the nation are uniting as never before under the common cause of Love—for country, for our God—taking a stand for our nation! There is something special that happens when thousands come together for a night of information, encouragement, mobilization and faith!
Go to the website below to register
We have instituted a clear bag policy to provide the most effective, contactless screening possible.
Parking for this event is $10 and passes can be purchased here.
The option to purchase pre-paid parking ends 4 hours prior to the event. On-site paid parking is available by credit card ONLY upon arrival.
Wearing a mask is strongly encouraged for this show. At this time proof of vaccination or a negative test is not required for entry into this event. However, requirements are subject to change based on local or tour mandates. A Know Before You Go will be e-mailed to AXS ticket purchasers prior to the event with the most up to date information.