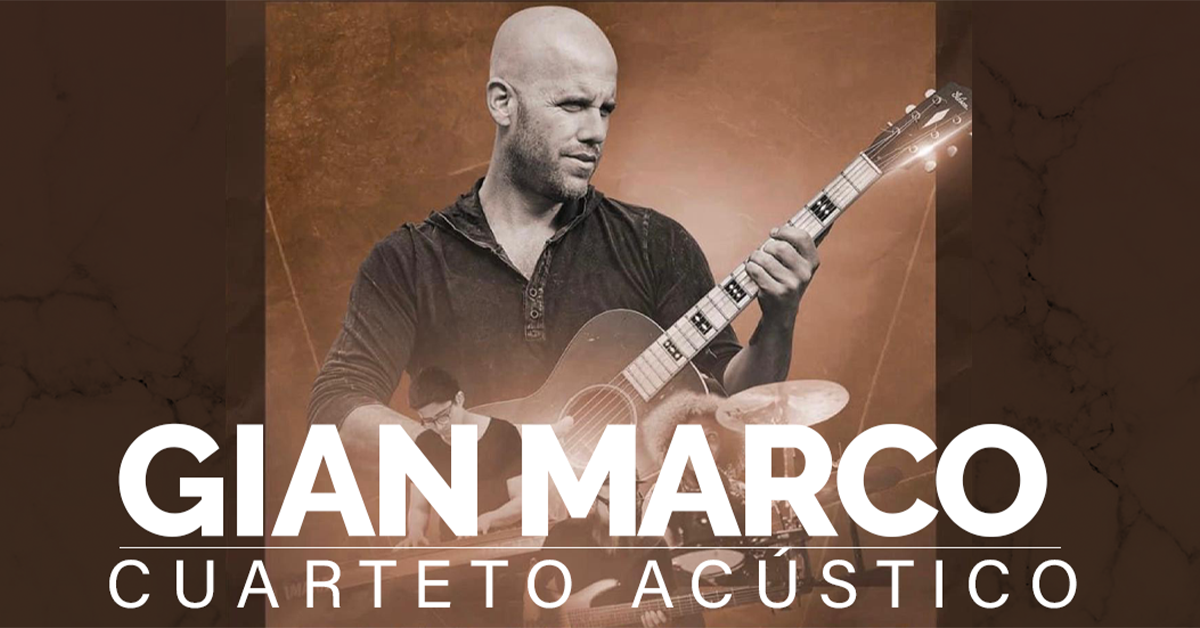 GIANMARCO IN CONCERT
GIANMARCO IN CONCERT
Event Info
Gianmarco is a wildly successful Peruvian singer-songwriter with 13 Latin Grammy nominations and 3 Grammy Awards for Best Singer-Songwriter Album. Gianmarco is Peru's most recognized and respected singer-songwriter. With a songwriting career spanning 20 years, Gianmarco has created unforgettable songs for international artists such as: Gloria Estefan, Alejandro Fernández, Marc Anthony, Fonseca, Diego Torres, Mandy Moore, India Martínez, Carlos Rivera, Emmanuel, Manuel Mijares, Pandora, Soraya, Paulina Rubio, OV7 among others. As a singer his albums have sold millions of copies earning gold and platinum discs in all Latin countries. Don't miss the opportunity to see him live for the first time in Atlanta.
Purchase parking here.
The option to purchase pre-paid parking ends the day prior to the event. On-site paid parking is available by credit card upon arrival.
Additional Ticket Information
Ages 2 & older require a ticket. No Refunds. No Exchanges. Pricing, line up, & production setup may change without notice. Ticket purchases exceeding the posted ticket limit, either within a single order or across multiple orders, may be subject to order(s) being voided without notice.