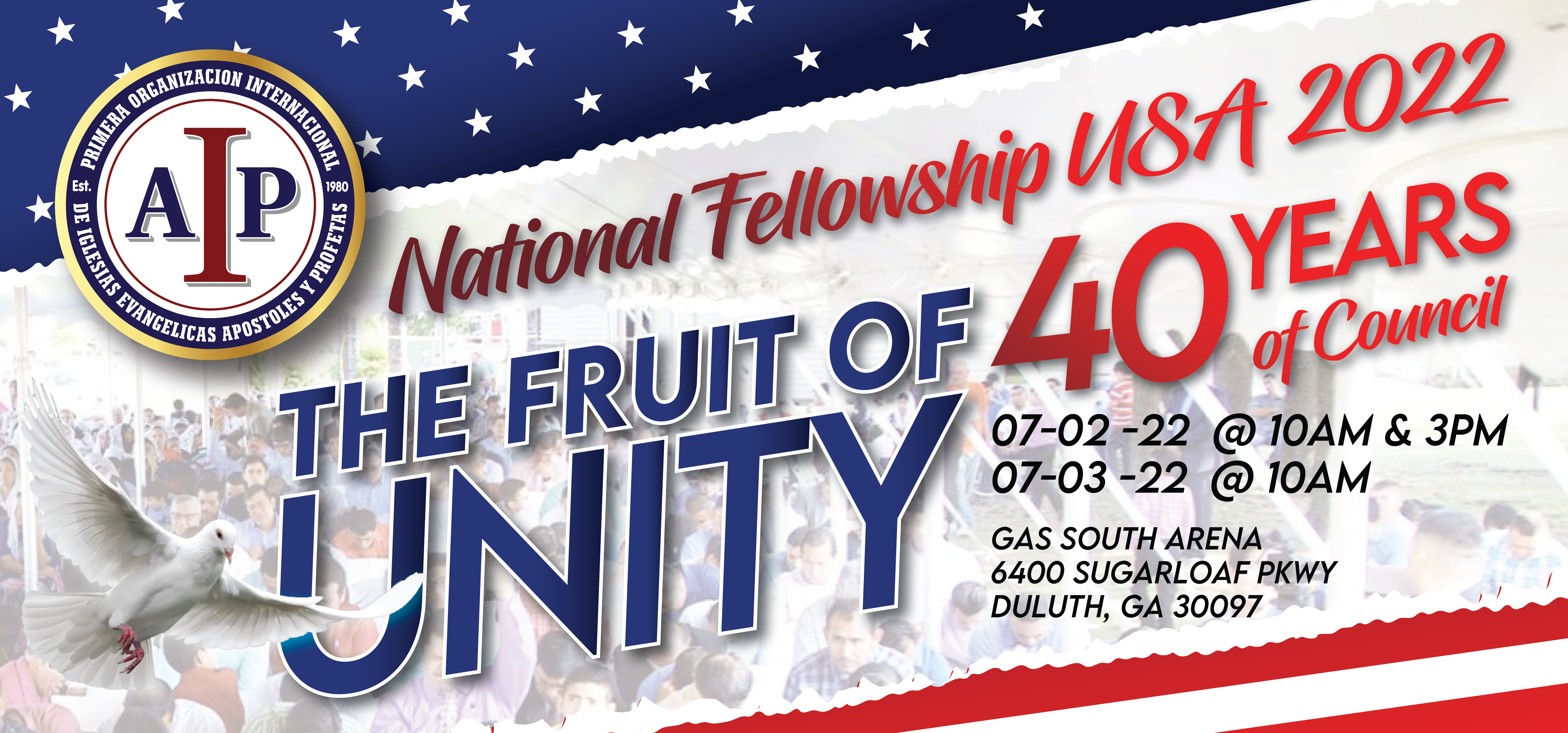 Iglesia Apóstoles Y Profetas
Iglesia Apóstoles Y Profetas
Event Info
The First International Organization of the Evangelical Churches, Apostles and Prophets is a non-profit Christian organization dedicated to preaching the Gospel of our Lord Jesus Christ.
The church meets nationally in the state of Georgia, USA for the first time, with the purpose of glorifying God and thanking for the blessings and divine love to the church these last four decades. We invite all brothers and sisters and friends to join us this July 2nd and 3rd, 2022.
Service 1 "Youth Revival" Saturday July 2nd, 2022. Hours: 10:00 am
Service 2 "Time of release - LBN" Saturday July 2nd, 2022. Hours: 3:00 pm
Service 3 "40 years of council" National Directive. Sunday 3rd, 10:00 a.m.
*****************************************************************************
La Primera Organización Internacional de las Iglesias Evangélicas Apóstoles y Profetas es una organización Cristiana que sin fines de lucro nos dedicamos a predicar el Evangelio de nuestro Señor Jesucristo.
La iglesia se reúne a nivel nacional en el estado de Georgia, USA por primera vez, con el propósito de glorificar a Dios y agradecer por las bendiciones y ayuda a las iglesias estas últimas cuatro décadas. Invitamos a todo hermano(a) y amigo a unirse con nosotros este Julio 2 y 3 del 2022.
Servicio 1 "Avivamiento Juvenil" Sábado Julio 2, 2022. Horario: 10:00am
Servicio 2 "Tiempo de liberación – LBN" Sábado Julio 2, 2022. Horario: 3:00pm
Servicio 3 "40 años de concilio" Directiva Nacional. Domingo 3, 10:00am
We have instituted a clear bag policy to provide the most effective, contactless screening possible.
Wearing a mask is strongly encouraged for this show. At this time proof of vaccination or a negative test is not required for entry into this event. However, requirements are subject to change based on local or tour mandates. A Know Before You Go will be e-mailed to AXS ticket purchasers prior to the event with the most up to date information.