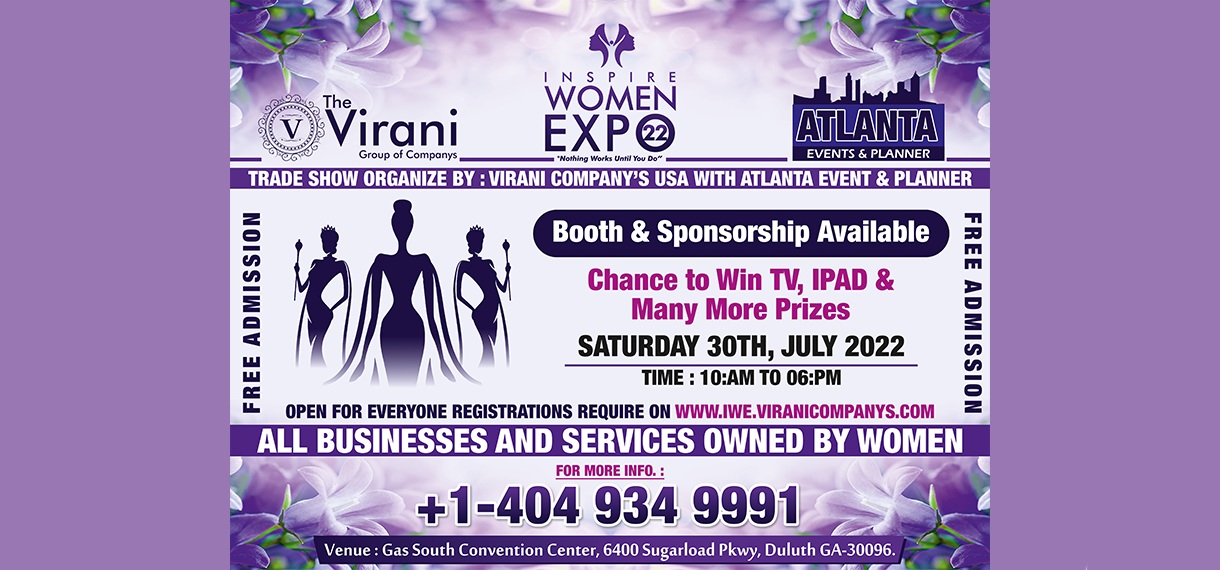 Inspire Women Exhibition 2022
Inspire Women Exhibition 2022
Event Info
Who runs the world? GIRLS. Women deserve to be celebrated for their extraordinary contribution to society, remarkable triumphs and unmatched fearlessness. Women continue to thrive and beat the odds. That's why we are here to Inspire women's power, style and passion. We love to connect all these businesswomen on one platform. Speakers and hundreds of shopping pavilions and potential buyers. Brand your product and services today! On Saturday July 30th from 10am-6pm.
Any business and services owned by Women.We are here to Inspire women! So grab your girls and join us to support all these amazing women. FREE entry! Get free sample products/services, a variety of new products, enjoy speakers, workshops, singers, dancers, fashion shows, food and many more…it could be your girls day out! So book your calendar today! Sponsorship and booths are available. For more info call or text 770 310 4626, Virani email viranicompanys@gmail.com.
Parking for this event will be the $5 event rate. Subject to change.