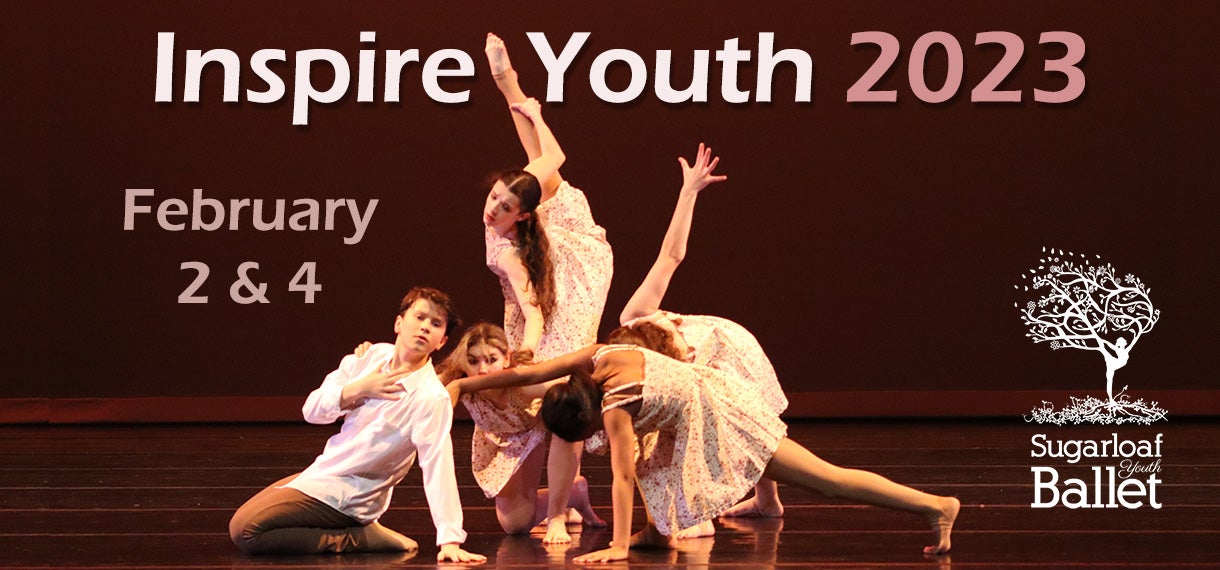 Inspire Youth 2023
Presented by Sugarloaf Performing Arts
Inspire Youth 2023
Presented by Sugarloaf Performing Arts
Event Info
Inspire Youth 2023 is a concert dance showcase hosted by Sugarloaf Youth Ballet designed to highlight and promote the art of choreography and dance to the upcoming generation. To inspire is the ability to infuse energy, passion, and vision. It is the generation of a deep sense of purpose and the responsibility to create a positive influence and encourage unity. At Inspire Youth 2023, dance companies local to Gwinnett County and the Metro Atlanta Area participate in this showcase of dance styles. Special recognition is given to original choreography by students ages 13 to 19. Since its creation, Inspire Youth has grown from a single classroom performance to a two-day event featuring a diverse concert of works from both upcoming choreographers and seasoned professionals. You won't want to miss this
dynamic exhibition of both technical feats and artistic expression!
Purchase parking here.
The option to purchase pre-paid parking ends the day prior to the event. On-site paid parking is available by credit card ONLY upon arrival.
Additional Ticket Information
Ages 2 and older require a ticket. No Refunds. No Exchanges. Pricing, line up, and production setup may change without notice. Ticket purchases exceeding the posted ticket limit, either within a single order or across multiple orders, may be
subject to order(s) being voided without notice.
Las edades de 2 años o más requieren un boleto. Sin reembolsos. Sin
intercambios. Los precios, la alineación y la configuración de producción pueden cambiar sin previo aviso. Las compras de boletos que excedan el límite de boletos publicados, ya sea dentro de un solo pedido o en múltiples pedidos, pueden estar sujetos a que los pedidos se anulen sin previo aviso.