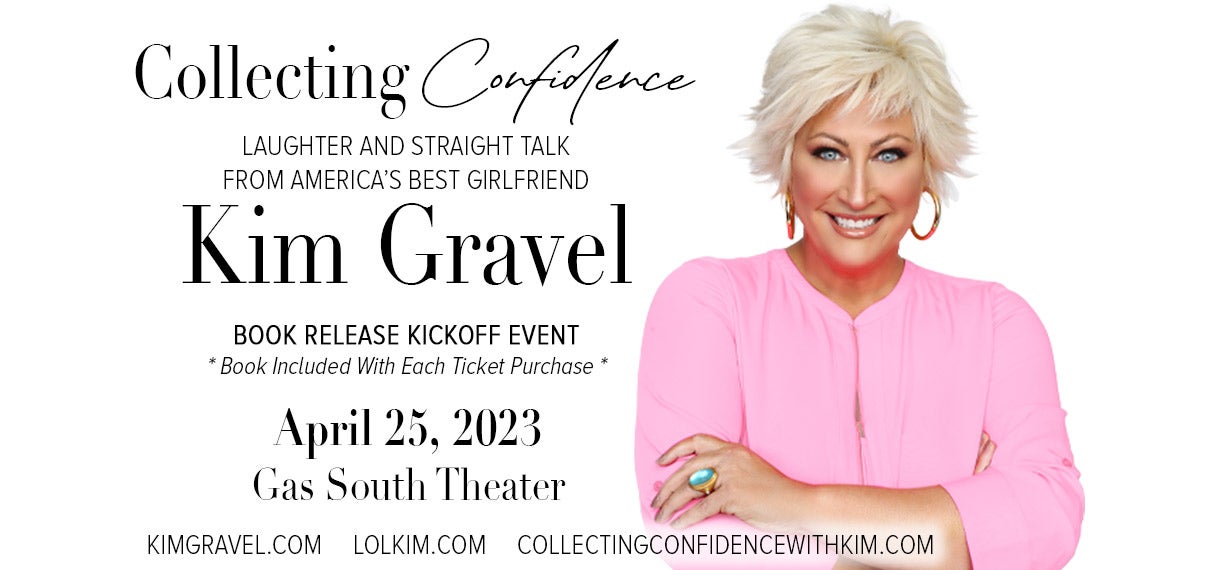 Kim Gravel, Stories From "Collecting Confidence" The Book Tour 2023
Kim Gravel, Stories From "Collecting Confidence" The Book Tour 2023
Event Info
KIM GRAVEL'S first stop on her book tour for her brand-new book "Collecting Confidence" will be at the Gas South Theater. Kim will be telling stories from her new book, which is released via the Harper Collins imprint, Thomas Nelson. The "Kim of Queens" and QVC star creates her own blend of girlfriend advice mixed with gut busting humor and a dash of straight talk! So, come join America's favorite girlfriend, Kim Gravel for an intimate performance at Gas South Theater on April 25th, 2023!
Purchase parking for the show here.
The option to purchase pre-paid parking ends the day prior to the event. On-site paid parking is available by credit card ONLY upon arrival.
Additional Ticket Information
Ages 2 and older require a ticket. No Refunds. No Exchanges. Pricing, line up, and production setup may change without notice. Ticket purchases exceeding the posted ticket limit, either within a single order or across multiple orders, may be
subject to order(s) being voided without notice.
Las edades de 2 años o más requieren un boleto. Sin reembolsos. Sin
intercambios. Los precios, la alineación y la configuración de producción pueden cambiar sin previo aviso. Las compras de boletos que excedan el límite de boletos publicados, ya sea dentro de un solo pedido o en múltiples pedidos, pueden estar sujetos a que los pedidos se anulen sin previo aviso.