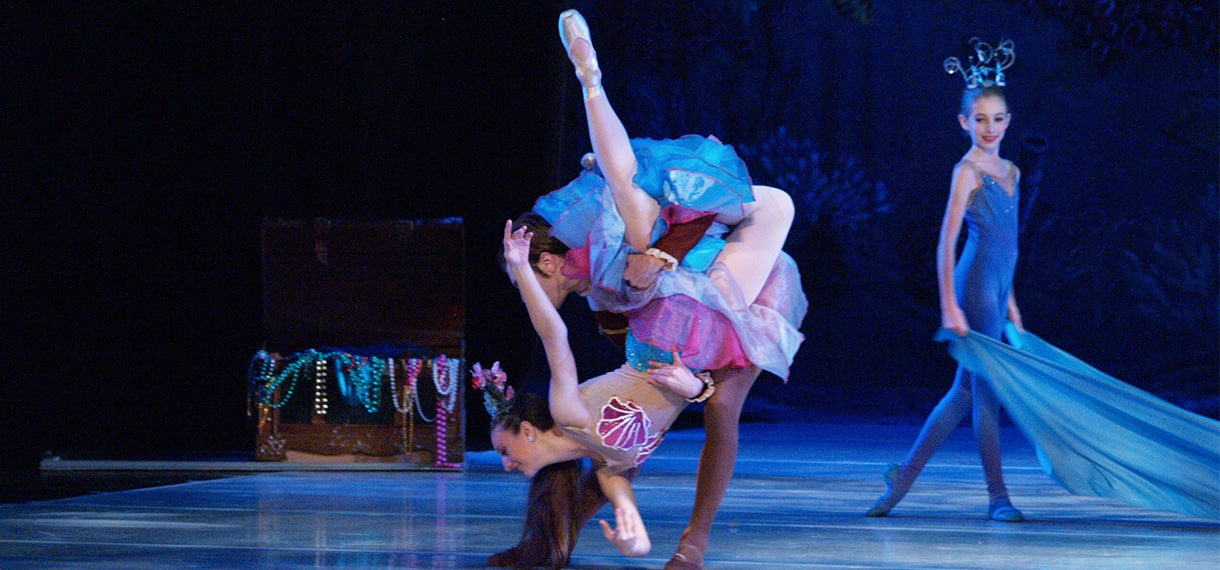 Little Mermaid
Presented by Northeast Atlanta Ballet
Little Mermaid
Presented by Northeast Atlanta Ballet
Event Info
The Northeast Atlanta Ballet will return to the stage with our colorful and entertaining children's ballet, The Little Mermaid at the Gas South District for two performances. With original choreography by Allison Hart-Geary, and costume design by Barbara Mock, this underwater tale of the adventuresome Little Mermaid, the mischievous Sea Witch, and the cast of enchanting sea characters will be sure to delight audiences of all ages.
Purchase parking here.
The option to purchase pre-paid parking ends the day prior to the event. On-site paid parking is available by credit card upon arrival.
Additional Ticket Information
Ages 2 and older require a ticket. No Refunds . No Exchanges. Pricing, line up, and production setup may change without notice. Ticket purchases exceeding the posted ticket limit, either within a single order or across multiple orders, may be subject to order(s) being voided without notice.