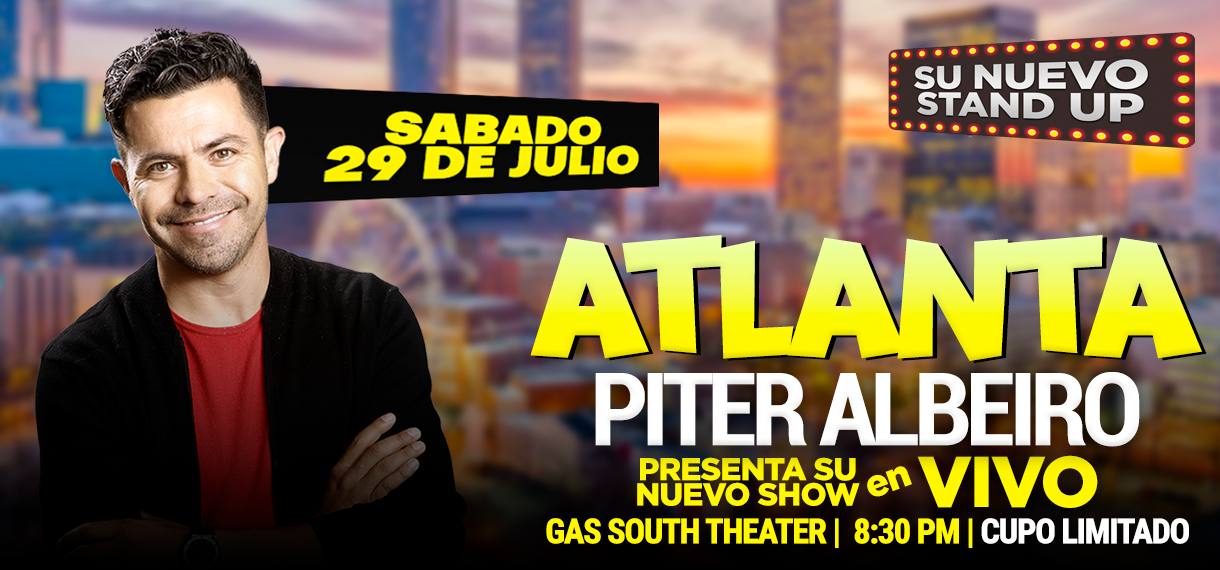 Piter Albeiro (En Vivo)
Piter Albeiro (En Vivo)
Event Info
En Vivo, es el Nuevo Espectáculo De Piter Albeiro que después de 6 años regresa con el estilo que lo caracteriza, entre risas y lágrimas (pero de la risa) entenderemos que no todo es lo que parece y que al final de la vida realmente los sueños no se cumplen los sueños se trabajan. Como siempre, el récord mundial del humor hará un análisis cómico en el comportamiento de hombres y mujeres donde llegara a la conclusión a las mujeres es mejor no llevarles la contraria jajajaja Invierte dos horas escuchando una historia que puede cambiar la suya. Esta no es una presentación para pesimistas o criticones, es un stand – up comedy dirigida a personas que saben lo que valen, que entienden que un día van a tener una recompensa por su trabajo. ¡Te esperamos! Sino te diviertes te devolveremos el aburrimiento.
Purchase parking here.
The option to purchase pre-paid parking ends the day prior to the event. On-site paid parking is available by credit card ONLY upon arrival.
We are a cashless venue and all venue purchases must be made with a credit or debit card. No cash payments will be accepted. Get your items faster, safer and carry less by going cashless with us!
Additional Ticket Information
Ages 2 and older require a ticket. No Refunds. No Exchanges. Pricing, line up, and production setup may change without notice. Ticket purchases exceeding the posted ticket limit, either within a single order or across multiple orders, may be
subject to order(s) being voided without notice.
Las edades de 2 años o más requieren un boleto. Sin reembolsos. Sin intercambios. Los precios, la alineación y la configuración de producción pueden cambiar sin previo aviso. Las compras de boletos que excedan el límite de boletos publicados, ya sea dentro de un solo pedido o en múltiples pedidos, pueden estar sujetos a que los pedidos se anulen sin previo aviso.