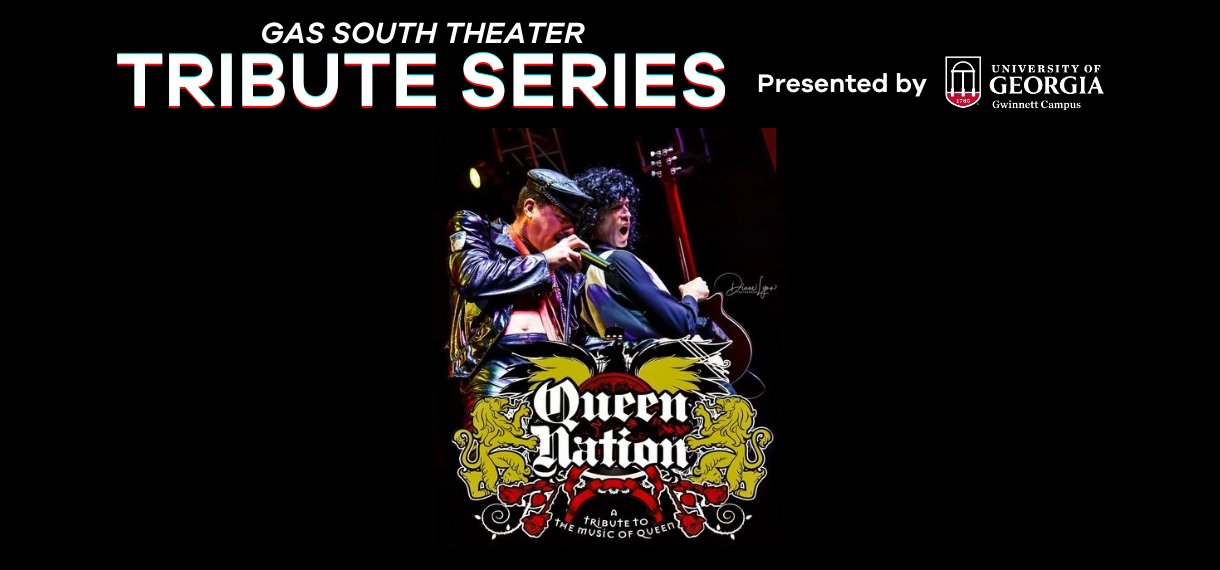 Queen Nation - A Tribute To The Music of Queen
Gas South Theater Tribute Series
Queen Nation - A Tribute To The Music of Queen
Gas South Theater Tribute Series
Event Info
Queen Nation is the ULTIMATE tribute to the music of Queen. The band was formed in Southern California by DMHE Music Agency. Queen Nation has performed over 1,200 concerts together as a core unit.
Queen Nation band members are :
Gregory Finsley: vocals & keyboards as Freddie Mercury
Mike McManus: guitar as Brian May
Pete Burke: drums as Roger Taylor
Parker Combs: bass as John Deacon
The band's creed is quite simple, "We try to perform the music of Queen humbly, tastefully and respectfully while paying homage to our Rock Idols without resorting to any corny cliché antics or images. We let the fans and Talent Buyers decide where we fit in the pecking order of the Queen tribute world if that topic is brought up. Our primary focus will always be based on consistently delivering the best sonic gut punch of a pure vintage Queen show in an entertaining concert format every time we take the stage."  
It's no mystery why Queen Nation has therefore been crowned by their loyal legions of fans as the "Peoples Choice Tribute To Queen Champions". Some noteworthy accolades include: Verified Pollstar averages at around 1,650+  tickets,  AXS TV Worlds Greatest Tribute Band, Ranked in Worlds Top #5  Queen Tributes, Inducted into the California Music Hall Of Fame, voted "The Best Live Band" at the VCMA's Ventura and City of Los Angeles w/ Live Performance at The Greek Theatre.
Your table includes:
Private VIP Table
Swag Bag
Purchase parking for this event here:
The option to purchase pre-paid parking ends at the start of the event. On-site paid parking is available by credit card upon arrival.
We are a cashless venue and all venue purchases must be made with a credit or debit card. No cash payments will be accepted. Get your items faster, safer and carry less by going cashless with us!