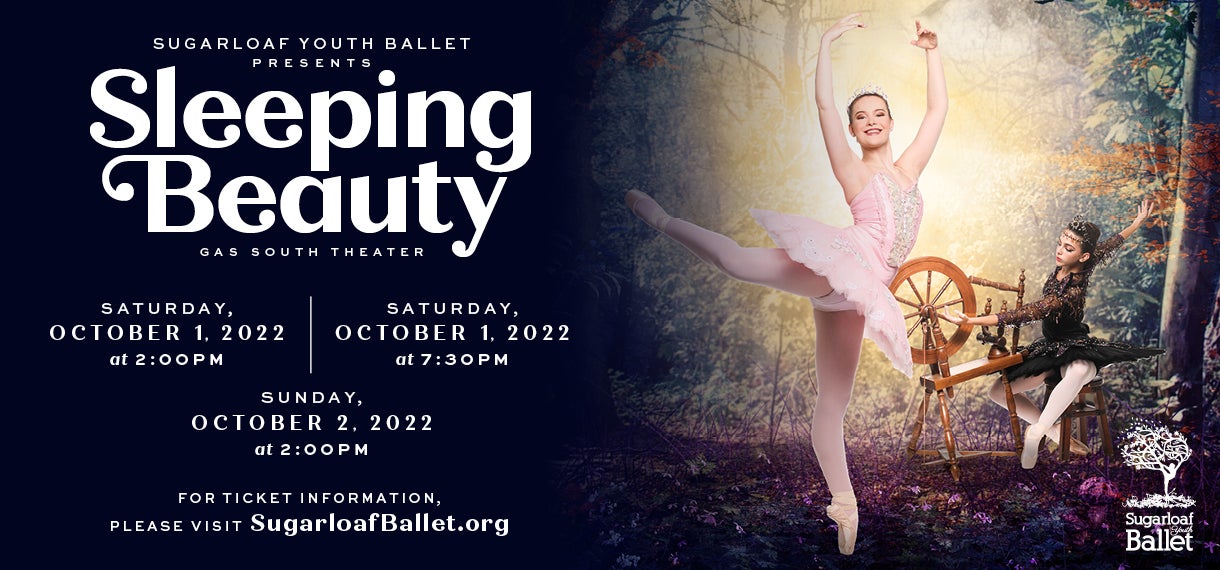 Sleeping Beauty
Presented by Sugarloaf Youth Ballet
Sleeping Beauty
Presented by Sugarloaf Youth Ballet
Event Info
In a truly inspiring tale for children of all ages, Sugarloaf Ballet's, The Sleeping Beauty, comes to life as a wicked fairy places a curse on a princess which only a charming prince can break along with the help of a few good fairies. Join us for a spectacular production of this timeless tale of The Sleeping Beauty presented by over 60 cast members of the Sugarloaf Youth Ballet.
Purchase parking here.
The option to purchase pre-paid parking ends the day prior to the event. On-site paid parking is available by credit card ONLY upon arrival.
Additional Ticket Information
Ages 2 and older require a ticket. No Refunds. No Exchanges. Pricing, line up, and production setup may change without notice. Ticket purchases exceeding the posted ticket limit, either within a single order or across multiple orders, may be subject to order(s) being voided without notice.