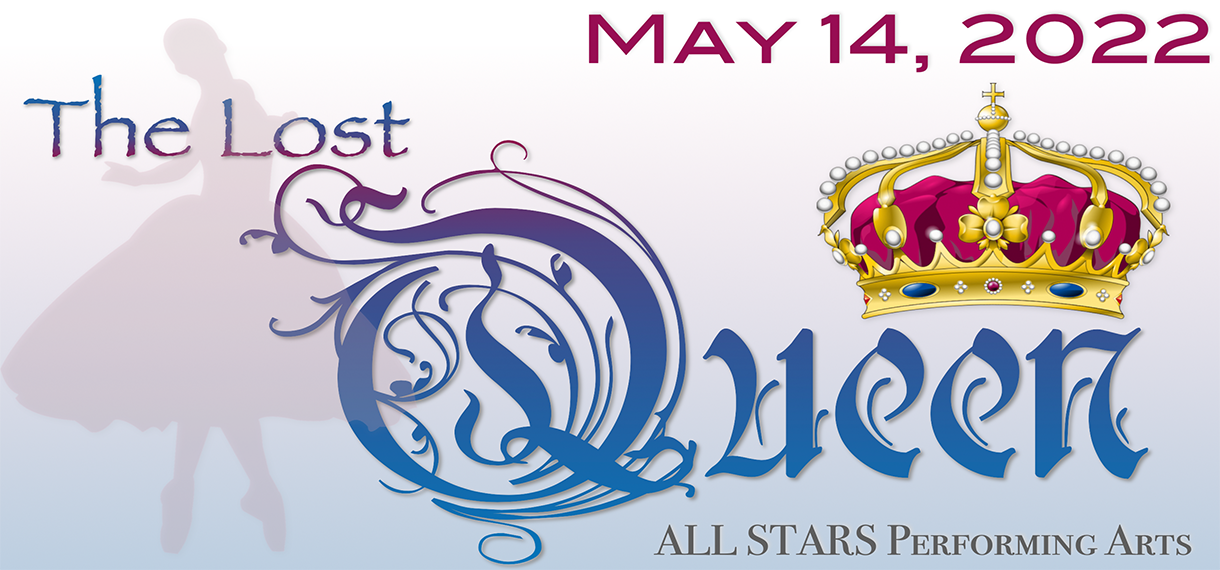 The Lost Queen
Presented by ALL STARS Performing Arts
The Lost Queen
Presented by ALL STARS Performing Arts
Event Info
The Lost Queen is the sequel to The Shoemaker-- the ALL STARS version of The 12 Dancing Princesses... As the 12 Dancing princesses return from the Fairy's Realm, a stranger informs them their mother is not dead, but instead being held captive by Fairy Queen Titania. While the King and his advisors are planning for the war, the princesses realize they must return to the Fairy's Realm, for they are told only they poses the power to save her. Will they find the lost Queen? Will they be able to return safely? Will they arrive back in time for Genevieve's wedding to her hero, the Shoemaker?
Join us on this fairytale dance adventure.
Purchase parking here.
The option to purchase pre-paid parking ends the day prior to the event. On-site paid parking is available by credit card upon arrival.
Additional Ticket Information
Ages 2 and older require a ticket. No Refunds. No Exchanges. Pricing, line up, and production setup may change without notice. Ticket purchases exceeding the posted ticket limit, either within a single order or across multiple orders, may be subject to order(s) being voided without notice.