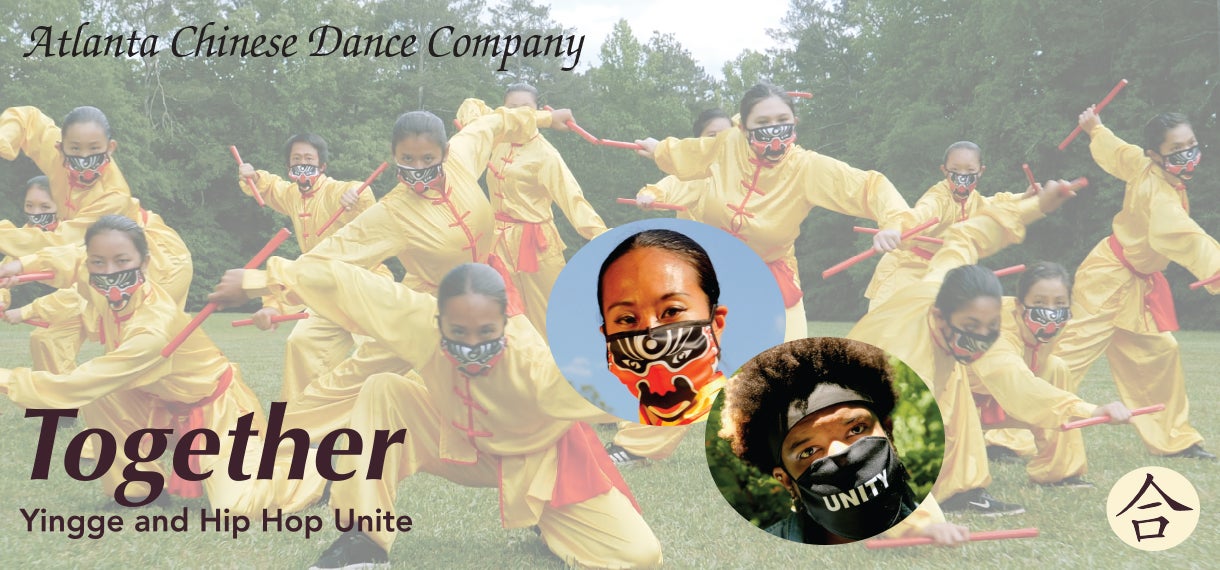 Together: Yingge and Hip Hop Unite
presented by Atlanta Chinese Dance Company
Together: Yingge and Hip Hop Unite
presented by Atlanta Chinese Dance Company
Event Info
Atlanta Chinese Dance Company's original production "Together: Yingge and Hip Hop Unite" imagines a clash between ancient Chinese and modern-day American social justice heroes. Their journey of finding common ground celebrates the potential of what we can accomplish when we come together to defeat universal threats to humankind. The production also features a collection of folk and classical Chinese dances representing China's long history and diverse cultures.
Purchase here.
The option to purchase pre-paid parking ends the day prior to the event. On-site paid parking is available by credit card upon arrival.
Masks will be required for this event
Additional Ticket Information
Ages 2 and older require a ticket. No Refunds . No Exchanges. Pricing, line up, and production setup may change without notice. Ticket purchases exceeding the posted ticket limit, either within a single order or across multiple orders, may be subject to order(s) being voided without notice.