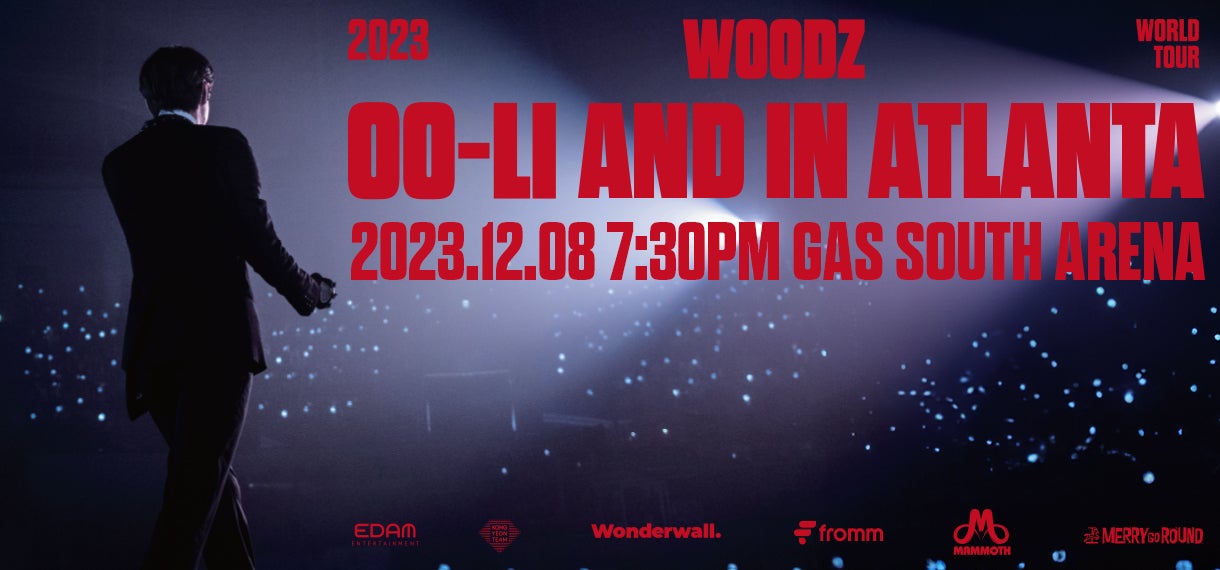 2023 WOODZ WORLD TOUR 'OO-LI and'
2023 WOODZ WORLD TOUR 'OO-LI and'
Event Info
Parking lots will open at 2 PM for this event.
"Our moments never stop, 2023 WOODZ WORLD TOUR 'OO-LI and'. In May 2023, on his first world tour, WOODZ met fans from all over the world in 9 cities and proved global popularity with a wide spectrum of high quality performances. WOODZ now returns with the encore performance 'OO-LI and'. Starting with Seoul, he will reunite with fans in Osaka, Yokohama, and Bangkok. Then, he will create new experiences in Nagoya, Taipei, LA, San Francisco, Chicago, Houston, Atlanta, and New York, as well as London and Paris. In this performance, not only will you be able to feel the endless emotion of 'OO-LI' once again, but a special stage that can only be seen at the encore performance. The moments we (OO-LI) experience will not stop but will continue to expand and become more diverse."
We have instituted a clear bag policy to provide the most effective, contactless screening possible.
Parking for this event is $10 and passes can be purchased in advance here.
The option to purchase pre-paid parking ends at the start of the event. On-site paid parking is available by credit card upon arrival.
We are a cashless venue and all venue purchases must be made with a credit or debit card. No cash payments will be accepted. Get your items faster, safer and carry less by going cashless with us!
Additional Ticket Information
Ages 2 and older require a ticket. No Refunds. No Exchanges. Pricing, line up, and production setup may change without notice. Ticket purchases exceeding the posted ticket limit, either within a single order or across multiple orders, may be subject to order(s) being voided without notice.
Las edades de 2 años o más requieren un boleto. Sin reembolsos. Sin intercambios. Los precios, la alineación y la configuración de producción pueden cambiar sin previo aviso. Las compras de boletos que excedan el límite de boletos
publicados, ya sea dentro de un solo pedido o en múltiples pedidos, pueden estar sujetos a que los pedidos se anulen sin previo aviso.