June

1
Gas South taking over Infinite Energy Center's name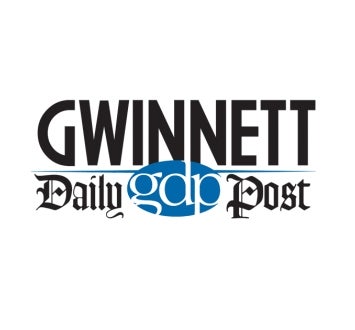 https://www.gwinnettdailypost.com
By: Curt Yeomans
Published: May 31, 2021
---
As was expected when Gas South took over rival energy provider, Infinite Energy, the Georgia-based gas and energy provider will now have its name on the Infinite Energy Center in Duluth.
Officials from the center and Gas South officially announced the center will be renamed the Gas South District. As was the case with the Infinite Energy Center name, Gas South District is a name for the overall campus, but it will be made up of three parts that also carry the company's name: The Gas South Arena, Gas South Convention Center and Gas South Theater.
"At this pivotal time for the live entertainment industry, we are grateful to have a partner like Gas South to help us welcome guests back to the unforgettable experiences you can only find within venues like Gas South District," Gwinnett Convention and Visitors Bureau COO Stan Hall said.
"We look forward to a long and successful relationship that further bolsters our goal to be one of the foremost entertainment destinations not only in the region, but also nationwide."
Although the new name goes into effect right away, visitors who head to the center this weekend won't see the name just yet. Signage carrying the Gas South District name is expected to be installed sometime this summer.
Infinite Energy bought the naming rights for the campus in 2015, but that company was acquired by Gas South last year. The acquisition prompted discussions on a new name for the center, with Gwinnett officials saying at that time that they expected the new name to include "Gas South" in some way.
"Among the numerous opportunities the acquisition of Infinite Energy has presented for Gas South, our team is especially excited about the affiliation with Gas South District," Gas South President and CEO Kevin Greiner said. "As the leading natural gas provider in the Southeast, it's fitting to also have our name attached to one of the premiere live entertainment destinations in the region."
The conference center portion of the campus is currently undergoing a major expansion that will include a new entrance and a doubling of the convention space. A Westin hotel, which will be located between the arena and the convention center, broke ground at the center last year, but construction on it slowed during the COVID-19 pandemic.
A mixed-use development, called Revel, had also been planned to be built on the site of the campus' expansive parking lots along Sugarloaf Parkway, but it fell through in late 2019 as the developer, North American Properties, decided to change its focus.
Gwinnett Convention and Visitors Bureau officials had expected to begin looking for a new developer after construction on the Westin began, but the pandemic hit right as that work was expected to begin.
With the new name on the campus, there is also a new website address for the campus where visitors can learn about upcoming events. The new website address is GasSouthDistrict.com.