STARS Community Outreach Program
Gas South District® has established a community outreach program called STARS to extend our community efforts as a company.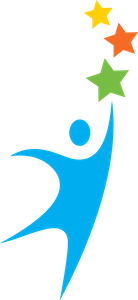 The mission of the STARS program is to promote and contribute to local non-profits related to civic, health, youth and environment to enhance the Gwinnett community. The supporting organizations are nominated on and voted by our employees. Each year, specific community initiatives are established based on the company's resources.
Gas South District®'s staff has worked with several different organizations by supporting their efforts in various ways.
Find out more about some of our recent initiatives:
Gwinnett Great Days of Service
Gwinnett Great Days of Service is a community initiative organized by the Gwinnett Coalition for Health and Human Services. Each year, individuals, organizations, and businesses come together to create a positive impact to support our community. Gas South District® feels this is a great opportunity to use the Center as a location to collect essential products for those in need. For more information, CLICK HERE.
Proof of the Pudding and Gas South District® host families from CURE Childhood Cancer for an exciting evening out at fun events like Ringling Bros. and Barum & Bailey Circus and Disney On Ice.
Gwinnett Relay For Life Team
Cancer has touched many of us in some way, so we have decided to fight back by establishing the Gas South District® team. Our goal is to raise funds and participate in the Gwinnett County Relay For Life event, which is the #1 Relay For Life event in the WORLD!
As a team, we are taking action to help eliminate cancer as a major health problem. We are working together to raise money and awareness to help the American Cancer Society in their lifesaving mission.
11Alive Holiday Can-A-Thon
Since 2015, Gas South District® has been one of the four donation sites for 11Alive's Annual Holiday Can-A-Thon. Our employees and partners have rallied together to donate more than 6,800 food items.
We are so appreciative of all our staff and partners who volunteer their time and food items for a great cause. It's a great feeling to know that we're helping our community so significantly and that more families will have food on their tables for the holiday season and the year to come.