Oct

31
Gas South District and Holtkamp Heating & Air...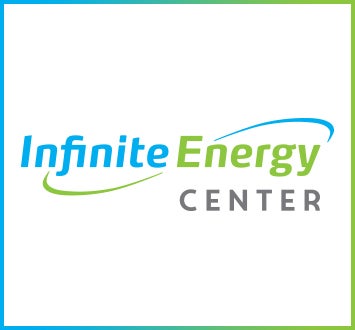 ---
Gas South District and Holtkamp Heating & Air announce partnership extension
DULUTH, Ga. (October 31, 2019) – Gas South District and Holtkamp Heating & Air are pleased to announce a three-year partnership extension after a successful year of achieving brand alignment. As the official HVAC service provider of Gas South District, Holtkamp will continue to provide high-quality business services, which will include ongoing evaluations and preventive maintenance efforts for all existing systems.
"We are excited to continue our partnership with Holtkamp for another three years," said general manager, Joey Dennis. "Through Holtkamp's excellent business services, supportive community initiatives, and engaging marketing efforts, we feel this partnership creates an ongoing impact for Gas South District."
The partnership includes several marketing efforts to enhance the Holtkamp brand throughout the Gas South District campus. Efforts to include exterior and interior signage as well as suite hospitality and promotional support.
Through this partnership, the Gas South District is continuing to strengthen its relationship with Gwinnett-based companies to provide excellent service to all patrons who attend a wide variety of events.
"We're thrilled to extend our partnership as the official HVAC service provider of the Gas South District," said Matthew Holtkamp, President of Holtkamp Heating & Air. "The Center's expansion in the heart of our community is exciting to see, and we're proud to deliver comfort to over a million visitors that attend events at their facilities annually. Plus, this partnership allows us to treat our customers and non-profit community partners to events they will always remember."
###
About Holtkamp Heating & Air
Opening his business over 20 years ago, Matthew Holtkamp leads a team of HVAC experts providing unparalleled service, high-quality products, and energy efficient options for every lifestyle and budget. By providing 5-star HVAC capabilities and quickly responding to every client's needs, Holtkamp Heating & Air has set itself apart in Gwinnett County with consistent, friendly, high-quality service. In addition to serving as Chairman of the Gwinnett Technical College Board of Trustees, Matthew & Suzanne Holtkamp are also dedicated to many arts & education institutions and non-profits including the Aurora Theatre, Special Kneads & Treats Bakery and sponsor free admission for all to the Hudgens Center for the Arts & Learning.
About Gas South District
Just minutes outside of Atlanta, Gas South District's 90-acre lakefront campus can accommodate a variety of events from concerts, performances, meetings, trade shows, conventions, banquets, and celebrations. The multipurpose campus includes an amazing 13,000 seat arena (Infinite Energy Arena), a 708-seat theater (Infinite Energy Theater), 23 versatile meeting rooms, a 50,000 square-foot exhibit hall, and a 21,600 square-foot grand ballroom (Infinite Energy Forum). The campus, operated by the Gwinnett Convention and Visitors Bureau, distinguishes itself by hosting a diverse range of events, including the ECHL's Atlanta Gladiators, NLL's Georgia Swarm, Carrie Underwood, Justin Timberlake, Menopause the Musical, JapanFest, Romeo Santos, Red Hot Chili Peppers, George Strait, Eric Clapton, NCAA Women's Gymnastics Championships, Disney On Ice, Enrique Iglesias & Pitbull, Orange Conference, Beyoncé and more. For a full list of events, please visit www.InfiniteEnergyCenter.com.
Press Contact:
Marcia Powell
Gas South District
(770) 813-7552