Apr

27
Infinite Energy Center expansion continues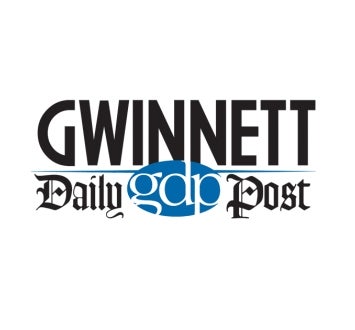 By: Curt Yeomans
Published: April 26, 2020
---
Despite COVID-19 pandemic, work to overhaul Infinite Energy Center, add hotel continues uninterrupted
There aren't many silver linings to be found in the COVID-19 pandemic, but officials at the Gwinnett Convention and Visitors Bureau said there might be something akin to one: it's kept construction at the Infinite Energy Center on track.
The center is undergoing an expansion while a new Westin hotel that will be attached to the center is simultaneously under construction. Officials say the pandemic has meant no events are being held at the center right now — which means construction crews don't have to adjust their work around meetings and conventions.
"If there is a silver lining to COVID-19, and I'm not convinced I've found one yet, the one thing we have been able to do ... is that our construction projects that are taking place on campus continue to take place full speed and, quite honestly, they have probably picked up the pace because we're not having to work around a particular meeting where it would be disruptive (to have) construction sounds, etc.," Gwinnett Convention and Visitors Bureau Chief Operating Officer Stan Hall said. "So, it's really picked up the pace over the last four weeks or so that we've basically been shut down."
Construction is going to stir up a lot of dust for the next two years at the Infinite Energy Center. The expansion of the convention space at the center is being doubled, from 50,000 square feet to 100,000 square feet, as the first phase of a major renovation at the center.
That work, at least phase one, is expected to take at least 16 months to a year and a half to complete. Once the expansion is finished, the existing facility will be renovated and refreshed with new amenities, such as a food court.
"We're doing the expansion, but you know there's a tremendous amount of improvements that are going on along with the expansion," Explore Gwinnett Executive Director Lisa Anders said. "The lakefront area, the pocket park that's at the corner ... AV technology improvements and just overall renovations and refreshing of the entire facility. That's going to kind of be a bonus as well."
Meanwhile, the 11-story Westin Atlanta Gwinnett hotel is going up with foundation work and retaining walls already underway. Vertical construction is likely to begin this summer with a crane being built at the site to accommodate the vertical construction.
It is expected to have 348 rooms as well as a roof top bar, a lobby bar, three meal restaurants, a coffee shop, an indoor pool, a fitness center, a ballroom and some of its own meeting spaces for conventions and other gatherings. It is expected to open around the first or second quarter of 2022.
The hotel project has been a long time coming for local officials. It's been under discussion for at least six years, Anders said.
"It's been a little bit (since discussions began), but you know that happened with the Embassy Suites (on Satellite boulevard) too," Anders said. "That hotel was kind of planned and proposed and under development for probably five years before it really opened up and they've done so well since they opened up."
Groundwork being laid for expansion, hotel
The work that is currently going on at the Infinite Energy Center is construction that lays the groundwork for the work expected to come over the next two years.
The hotel's foundation and retaining walls have been underway. Walls in the existing Infinite Energy Forum portion of the center have been erected to separate meeting areas from construction areas.
New power lines and sewer lines are also being installed right now. An underground retention pond that will replace an existing above ground retention pond is under construction as well and is expected to be completed sometime around mid-to-late May, according to Hall.
"There's a lot of infrastructural things on campus that have to take place," Hall said. "All of that work is continuing."
Vertical construction at the site may start to take place this summer, according to Hall.
"The hotel and forum actually will have a connection in two different places once they are completed so they have, by sort of the nature of the beast, have to come up within as close as possible time frame as far as it becoming vertical," Hall said.
What the project will mean for the Infinite Energy Center
Anders said she expects the expansion of the Infinite Energy Center, as well as construction of the hotel will have a significant impact on the center's ability to draw big conventions and conferences.
Give the Infinite Energy Center's current size and the fact that it does not yet have a "headquarters hotel," such as the Westin, the center can compete for only about 25% to 30% of the meetings market because of the square footage at the center. Some larger events, including larger trade shows, have to be held in the Infinite Energy Arena just to have enough space.
"When we double our square footage, we will be able to compete for somewhere between 60% and 70% of the meetings market, so it really opens up a lot of opportunities for us to host events that we just can't really accommodate," Anders said. "A lot of them have had a lot of interest. We have events that are kind of bursting at the seams that want to expand so there's a tremendous amount of opportunity that's just sort of around the corner with this expansion.
"The hotel is an added bonus for two reasons. One, it has a substantial amount of meeting space on its own, so that adds one opportunity. But right now, there are certain types of events, association events for instance, that typically, if you don't have an onsite headquarters hotel, you are not going to be able to host."
Another benefit to the hotel is that, with it being a draw that could attract bigger conventions, it could benefit surrounding hotels as well. That's because come convention goers may want to stay in more affordable accommodations while attending those large association-type conventions at the Infinite Energy Center.
And Anders is pretty confident the Infinite Energy Center will get some of those conventions once the expansion and hotel are completed.
"We have a laundry list of potential events that have said 'Call us once you have a headquarters hotel,' " she said.