Nov

13
Project ATLS: Advancing Team Leaders Strategically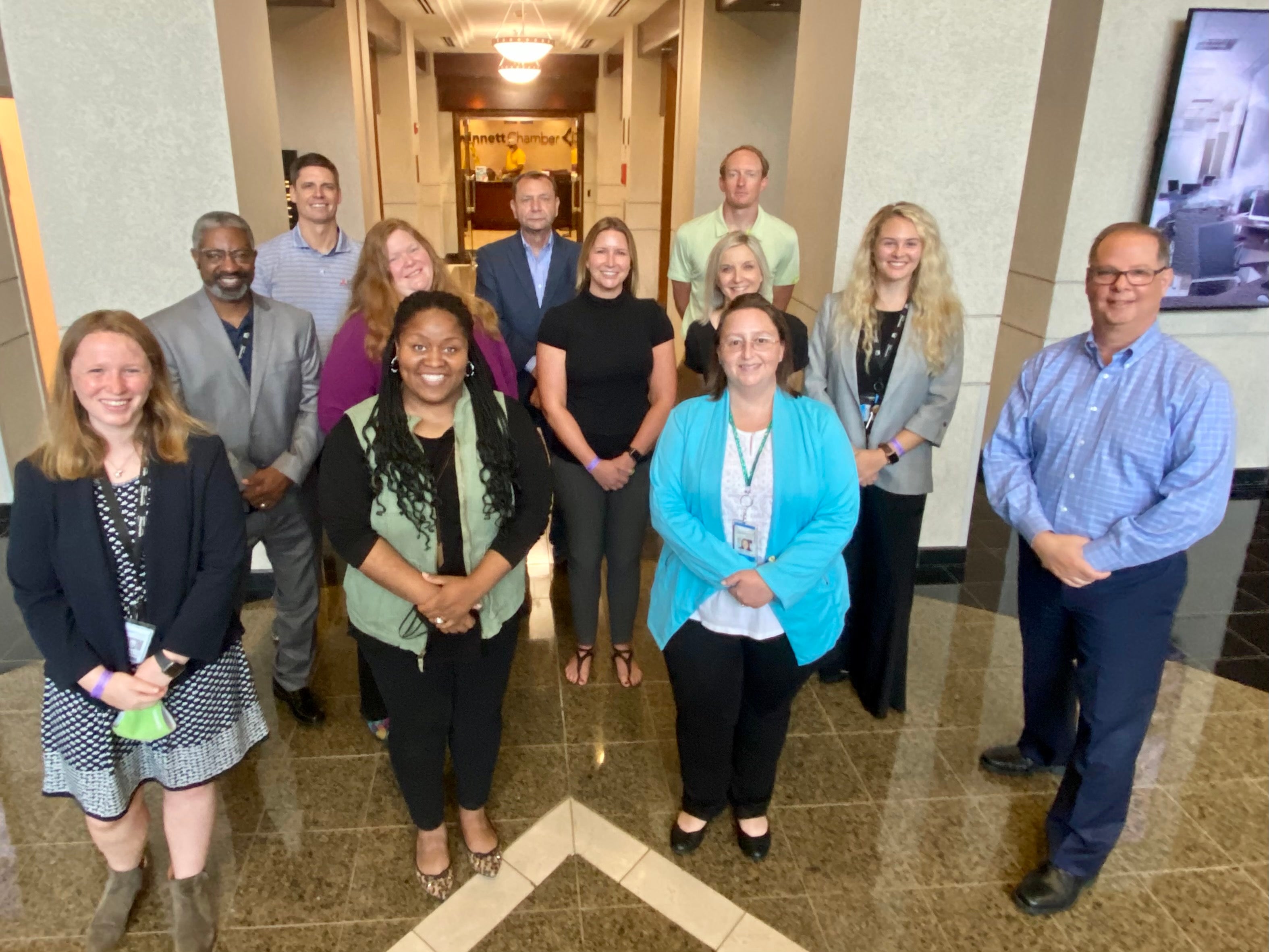 Today we are excited to be speaking with Chief Operating Office of the Gwinnett Convention & Visitors Bureau, Stan Hall. As COO, Stan oversees Gas South District, Explore Gwinnett, the Gwinnett Sports Commission, and the PGA TOUR Champions Mitsubishi Electric Classic. He recently created a new leadership program called Project ATLS: Advancing Team Leaders Strategically and we wanted to take a few minutes to ask him more about it!
---
How did you come up with the idea for the ATLS program?
As I was thinking about the many challenges and problems that we have today relative to the pandemic, I realized that I was putting so much time into the present that I had stepped away from my thoughts concerning the future. Obviously, we have to deal with those things that are in front of us right now. These issues, at times, are somewhat overwhelming. However, it is imperative that we leave our organizational landscape in the hands of good quality leaders who are ready and willing to accept the challenge. This pandemic will pass. When it does, it is encouraging to know that we have fresh ideas and fresh minds who are ready to except whatever that next challenge might be. That thought process was the genesis of the idea of establishing the ATLS leadership program.
What are the goals for the program?
The program was designed to prepare employees within the organization to develop, practice, and apply new leadership skills. Our goals include introducing employees to an array of leadership tools and concepts, as well as creating a connection between peers across all the Gwinnett Convention and Visitors Bureau entities.
What types of speakers have you lined up to present to the group?
The group will hear from leaders across Gwinnett County that have diverse backgrounds and insights to share. I am so appreciative of the tremendous leaders that we have in place locally, from our business, our government, and nonprofit communities that have experience and talents to share with this group of upcoming leaders as they mold their own leadership style. It is another example of how our community continues to work together, in a non-selfish collaborative manner, for the betterment of all concerned.
How often do you meet?
The Project ATLS group meets on a monthly basis. Our program started in August and will continue through August of 2021.
What does a typical ATLS meeting look like?
Usually we have a speaker or two from the community that present about their organization and experiences with leadership. We also allow time for internal presentations so that Project ATLS team members can better understand each of the entities that makes up the GCVB.
Will the ATLS team members work together on a group project or team building exercise?
Yes, there is a project component to the ATLS program. This year has created a number challenges for both the entertainment and hospitality industries. ATLS members were broken into teams and tasked with coming up with alternative revenue opportunities that could be accomplished within our facility and meeting COVID-19 capacity and safety guidelines. The teams have already presented and voted on their top choice. The entire ATLS group will work together to execute the planning of the winning idea and we hope it is something that we will get to put on for the community in the near future.
Who was asked to participate?
We were able to invite a diverse group that represents Explore Gwinnett, Infinite Energy Center, and Mitsubishi Electric Classic. Participants in the program include:
Danielle Appleman (Event Manager for Infinite Energy Center)
Katie Beehler (Booking Manager for Infinite Energy Center)
Jordan Douglas (Event Manager for Infinite Energy Center)
Victoria Hawkins (Director of Marketing for Explore Gwinnett)
Bruce Johnson (Director of Sales for Explore Gwinnett)
Kim Kettler (Director of Ticketing for Infinite Energy Center)
Bill Marriott (Director of Corporate Partnership for Mitsubishi Electric Classic)
Ian Medlam (Director of Operations for Infinite Energy Center)
Sarah Overman (Guest Experience and Front of House Manager for Infinite Energy Center)
Selina Parks (Director of Event Services for Infinite Energy Center)
Walter Poole (IT Manager for Infinite Energy Center)
Marcia Powell (Director of Marketing for Infinite Energy Center).