May

14
The Arena Goes All AXS with MUSE!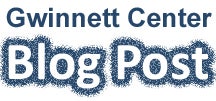 www.arenaatgwinnettcenter.blogspot.com
By: Meredith Martin
Published: May 14, 2013
---
As some of you may have discovered, or are discovering now, Gwinnett Center has incorporated a new ticketing system called AXS Ticketing. I'm sure many of you are wondering why? What's the difference? Well, let's start by explaining what it is.
AXS (pronounced "Access") Ticketing was introduced by AEG in 2011. Since its inception, many venues known worldwide have switched to this system including the STAPLES Center in Los Angeles, Sprint Center in Kansas City, the Target Center in Minneapolis and The O2 Arena in London. Along with its ease of use, AXS has many features that can really make the ticket purchasing process less of a headache. Two personal favorites are the AXS Invite and AXS Waiting Room feature.
Every bought a ticket for a friend (or friends) and they bail on you at the last minute, forcing you to go through the trouble of selling the ticket or finding somebody to take their spot? AXS Invite can eliminate this hassle. It gives you the ability to invite your friends to an event without having to purchase all of their tickets at the same time. You can hold the extra seats and send a link via Facebook or email that will allow them to purchase their own ticket. They can either log on to AXS.com to purchase their saved ticket(s) or decline the invite. You won't have to worry about hearing "I'll pay you back when you get them" or "Just get me a ticket and I'll try to make it."
The AXS Waiting Room is another feature that will help, especially when there is a show you know will sell out in the blink of an eye. AXS Waiting Room allows you to view event details, ticket pricing and enter your credit card information in before the on-sale goes live. What does that mean? In one click of a button, you can purchase your tickets right when the tickets go on sale. You don't have to worry about typing in your information faster than the speed of light or wondering if the seats you want are already sold.
Is that all? No, other great features:

My AXS where you can create a profile and receive notifications on upcoming events based on your interests and location (which can also be created through Facebook).
AXS Premium which allows you to purchase premium ticketing packages.
AXS Facebook which does various promotions and ticket giveaways.
Print your tickets out at home…with no per order fees.
In the future, they will also be rolling out such as mobile ticketing (you never leave home without your phone, so you won't leave your ticket).
So how do we start this transition with a bang? MUSE! That's right, the English trio will be returning to The Arena at Gwinnett Center on September 4th to amaze once again.

How do you buy all of your tickets? www.gwinnettcenter.com, The Arena at Gwinnett Center Box Office, or by calling 1-888-9-AXS-TIX.
Other Upcoming Events on AXS:
TNA Impact Wrestling LIVE! - June 6
Carlos Vives - July 17
American Idol LIVE! 2013 - August 4
MUSE - September 4
His Holiness the Dalai Lama - October 8
Michael Buble - October 27